Invisalign (Invisible Braces)
Invisalign can help you get the great smile you've always wanted!
Invisalign® takes a modern approach to straightening teeth, using a custom-made series of aligners created for you and only you.
These aligner trays are made of smooth, comfortable and virtually invisible plastic that you wear over your teeth. Wearing the aligners will gradually and gently shift your teeth into place, based on the exact movements that we plan for you. There are no metal brackets to attach and no wires to tighten. You just pop in a new set of aligners approximately every week, until your treatment is complete. You'll achieve a great smile with little interference in your daily life. The best part about the whole process is that most people won't even know you're straightening your teeth.
It's been proven to be effective in both clinical research and in practices such as ours nationwide. So whether your teeth are crowded, too far apart, or have shifted since wearing braces, you now have a reason to smile!
Invisalign can help you get the great smile you've always wanted because it's…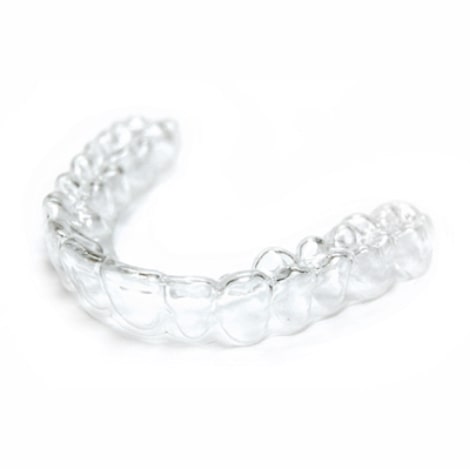 Invisible
So no one can tell you're straightening your teeth. So now you can smile more during treatment as well as after.
Removable
So you can eat and drink what you want while in treatment, plus brushing and flossing are no problem.
Comfortable
Because it has no metal to cause mouth abrasions during treatment. And no metal and wires usually means you spend less time in your doctor's office getting adjustments.
Invisalign is a Clear alternative to Braces.
Family Dentistry
of San Antonio
OFFICE HOURS
Mon: 10:30 AM – 07:00 PM
Tue: 08:30 AM – 05:00 PM
Wed: 07:30 AM – 03:30 PM
Thu: 08:30 AM – 05:00 PM
Fri: 07:30 AM – 02:00 PM
7072 Bandera Rd San Antonio
(210) 684-6822